About Catholic Dating and CatholicPeopleMeet.com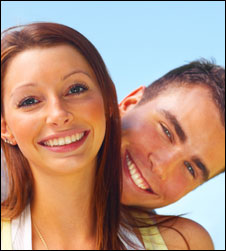 Welcome to CatholicPeopleMeet! If meeting like-minded Catholics is important to you, discover CatholicPeopleMeet, a Catholic dating site where online dating is simple for the faithful. Sharing beliefs are an important foundation to any relationship; CatholicPeopleMeet is intended to bring together Catholic singles seeking a connection with other Catholic singles. Whether you are looking for friendship, or love and romance leading to marriage, enjoy uplifting Catholic relationships.
Our mission is simple: Creating Relationships. Connecting Lives.
Catholic dating has never been so easy. CatholicPeopleMeet provides a simple, safe and fun atmosphere which makes it easy to quickly view and contact thousands of Catholic singles in your area. Our one of a kind profile system allows members to setup photo albums, share interests and much more. All the features you need to meet Catholic men and Catholic women are at your fingertips. Send flirts, send messages, use our live chat, post and browse pictures.
Create your free profile
and search our Catholic personals for exactly what you want.
If you have never experienced the power of Internet dating you are missing out on an incredible opportunity. Beyond typical online dating, CatholicPeopleMeet is a focused community dedicated to Catholic singles wanting to make a connection. No need to bother with any other dating sites, and don't settle for less. Millions of singles are trying online dating sites, but when you join CatholicPeopleMeeet.com, you know you will find what you are looking for: intelligent, loving, Catholic singles who are seeking to share their faith in a relationship. With thousands of Catholic singles in our community, you could be moments away from meeting your next true partner!
Meet Catholic Singles in Under 2 Minutes
Meet Single Catholic Women


Catholic single women know that their future match can be found on our Catholic dating site. Making a catholic connection has never been simpler.
It's free to browse. Click here!
Meet Single Catholic Men


As a catholic, and a single man, make a connection by joining our Catholic community. Create your free personal and meet your Catholic match today.
It's free to browse. Click here!
DATING ARTICLES
Creating a Great Dating Profile on CatholicPeopleMeet.com
See More Articles

SUCCESS STORIES